AUTOMATED SHIPPING LABEL PRINTING AND COMPLIANCE CHECK - DIRECTLY IN DYNAMICS 365
With the Dynamics Connector for AEB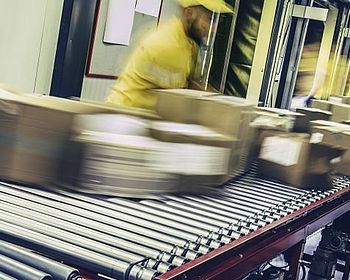 Carrier Connect for Microsoft Dynamics 365
AEB Carrier Connect enables the smooth dispatch of thousands of parcels. Shipping labels can be printed and shipment data provided for over 180 CEP services and carriers. The Dynamics 365 Connector for AEB enables seamless integration of Carrier Connect into your Microsoft Dynamics 365 Finance & Supply Chain Management. Create shipments directly in Dynamics 365 and initiate the printing of labels. Tracking information and other responses will be displayed in your ERP system in an orderly manner.
Compliance Check: Check sanctions lists automatically
The Anti-Terrorism Regulation poses a challenge to globally trading companies. Compliance with this regulation and the associated checking of sanctions lists is mandatory for every company. AEB Compliance Screening checks the sanctions lists automatically in the background and you can continue working as usual. You can quickly and reliably find out whether a business partner is on such a list.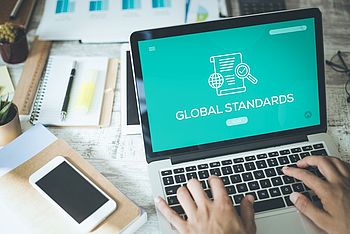 Compliance Check for Microsoft Dynamics 365
Auditing of your business partners is enabled by the Dynamics 365 Connector for AEB directly in your Dynamics solution. The check runs in the background, not interrupting your work. Every new lead, contact or order is compared with the continuously updated sanctions lists. Suspicious business transactions and contacts will be blocked. You also receive a detailed overview to decide whether to unblock them or not.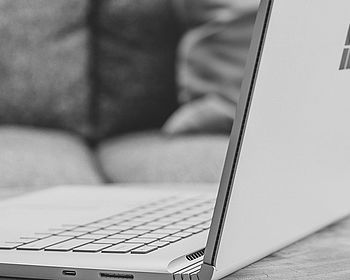 Print shipping labels and transmit delivery data with Inway's Dynamics Connector for AEB: Directly from your Dynamics ERP!
Connection of over 180 CEP services and freight forwarders to your Dynamics 365
Creation of shipping labels and orders directly from your Microsoft ERP solution
Efficient logistics processes across system boundaries
Automated compliance checks in the background with permanently updated prohibition/sanctions lists
Predefined processes such as the blocking of contacts and the associated business transactions are triggered by hits during sanctions list checking
Elimination of continuous monitoring of audit results through automated information reports for compliance officers
On Premise
The Dynamics 365 Connector for AEB lifetime license fee for the on premise versions of Dynamics 365 costs 17.300 €.
Cloud
The subscription of the cloud version of Dynamics 365 costs 577€ per month.