READ AND MANAGE DOCUMENTS, PROCESS THEM VIA WORKFLOW AND ARCHIVE THEM IN AN AUDIT-PROOF MANNER
DMS for medium-sized companies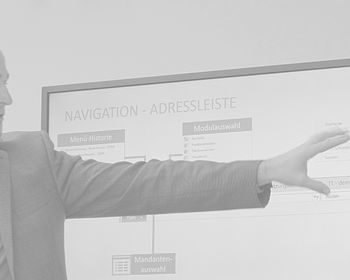 Document management systems (DMS) are the central platform for the administration and archiving of paper or electronic business documents.
The aim is to classify documents into an archive structure to find information quickly and control document flow optimally using workflows. Documents can be invoices, quotations, letter and fax correspondence as well as emails and Word documents.
As an established and modern DMS software, ELOprofessional, the electronic Leitz folder, covers all requirements you might have. ELO can be used as a stand-alone solution or integrated in existing applications.
The most efficient use in terms of information acquisition and retrieval can be achieved by integration into an existing software landscape (ERP, email, office, etc.) and usage of barcode technology. Therefore, ELOprofessional offers numerous interfaces and components to meet the multitude of individual requirements. With deep process know-how in regard to DMS and ERP, Inway Systems implements a suitable solution together with our customer.
Features of ELOprofessional
Paperless archiving of scanned documents with automatic OCR recognition
Email and file archiving (PDF, Word, etc.)
Automatic and manual keywording
Full-text search
Barcode recognition and conversion
Customizable filing cabinet and folder structure
Workflow visualisation with multi-level escalation management
Stamps, notes and versioning of documents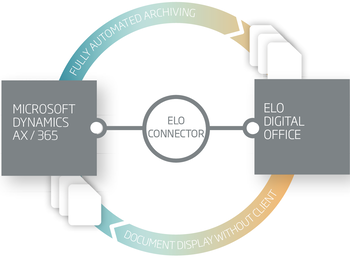 ELO and Dynamics 365 / AX
Are you looking for the perfect solution for the integration of ELO into Microsoft Dynamics AX / 365 for Finance and Operations? Read all about the clever add-on here: The 365 / AX Connector for ELO.